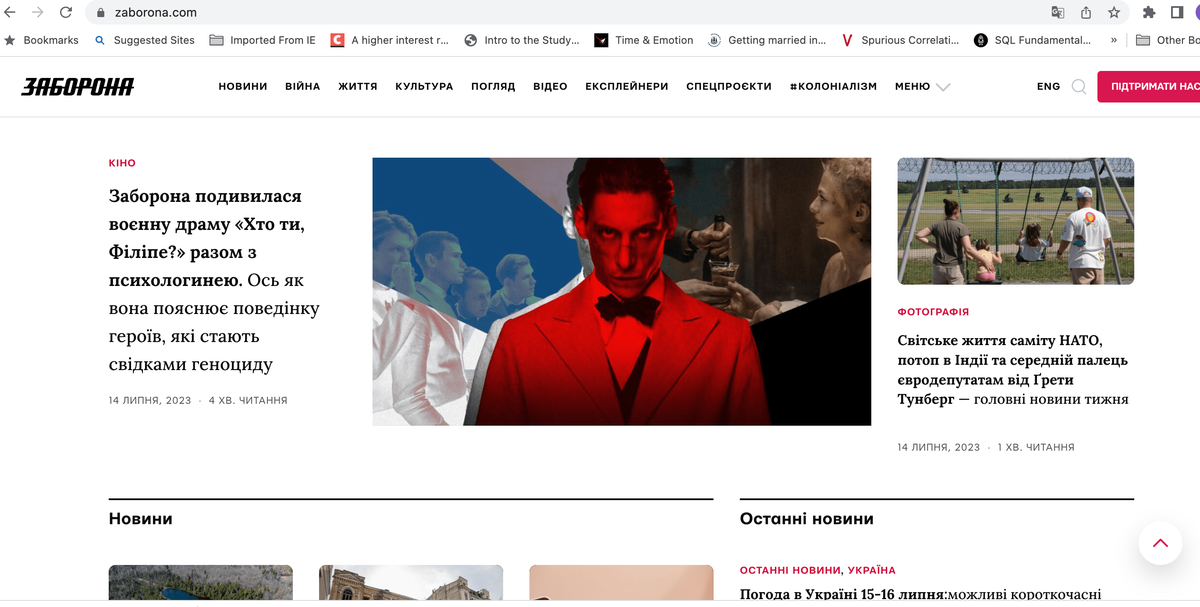 Zaborona Media is a Ukrainian independent digital native media outlet that investigates socially relevant issues, covers human rights violations and talks about contemporary culture. Zaborona is a winner of the Free Media Award (2022) and Siebenpfeiffer Award (2022); its journalists are laureates and multiple finalists of the Ukrainian Honor of the Profession award.
Zaborona sees its mission as explaining the context and processes in society, through human stories up close. As the founders explain, they founded Zaborona ( "The Forbidden" in Ukrainian) as a response to the emergence of conservative trends in society, in order to research and shed light on topics that are rarely discussed outside of the home. The main topics it covers include: contemporary arts, politics, and various topics which had previously been, if not a taboo, then not necessarily openly discussed in Ukrainian society, including LGBTQ+ issues, mental health, sex and so on.
The organisation is funded primarily through grants from national and foreign governments (National Endowment for Democracy, Open Society Foundation, People in Need, Free Press Eastern Europe, Free Press Unlimited), with advertising coming second, and individual donations third in the funding structure.
Since the invasion, Zaborona has covered topics related to Russia's war against Ukraine, crimes against journalists and freedom of speech, abuse of power, the environment, social issues and security. Another prominent theme is that of decolonisation, mostly focusing on re-claiming ownership of Ukrainian culture and narratives from Russian influence and claims.
Last updated: September 2023