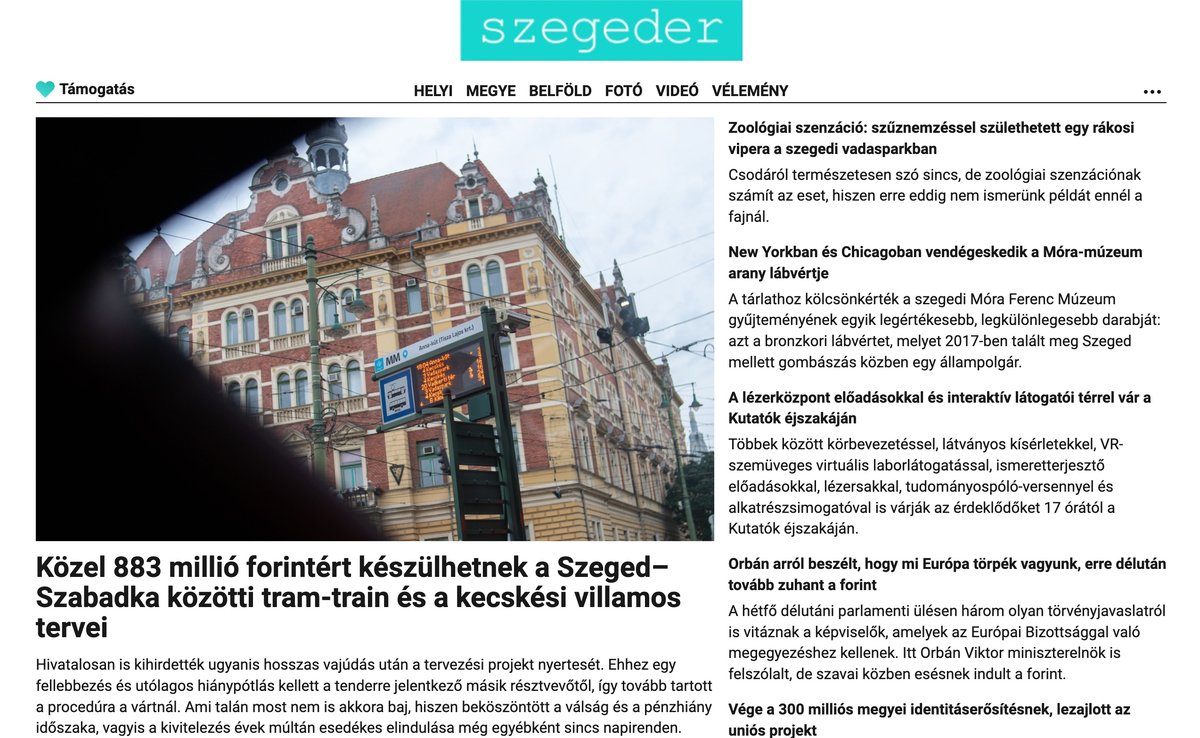 The founding of Szegeder was a coincidence. In 2017, university student Dániel Szűcs started a blog on urban history. However, he soon realised there was a need for unbiased news in the city of Szeged and the surrounding region. "The complete lack of professionalism was probably the biggest problem," Szűcs said.
He turned towards publishing stories of public interest, and Szegeder became one of the leading independent regional news sites.
In early 2022, Szegeder surveyed its audience. According to almost 60% of the respondents, the site is independent.
"Looking back, I can see a real demand for us. We've been operating as a real newspaper for about three and a half years, and we're now at the point where we have up to 300,000 unique users a month," Szűcs said in an interview in the spring of 2022.
At the end of 2020, Szegeder received $18,000 from the Open Society Initiative for Europe (OSF) and a grant for independent press from rural Hungary.
Szegeder publishes in various written journalism formats: reviews, essays, opinion pieces, investigative articles, interviews, and features. The team also does data journalism, fact-checking, and participatory and explanatory journalism, amongst others.
It's still a small team with four full-time and two part-time employees working on the information. Szegeder is a non-profit organisation whose primary revenue comes from advertising; it also receives grants from private donor organisations.
Last updated: January 2023