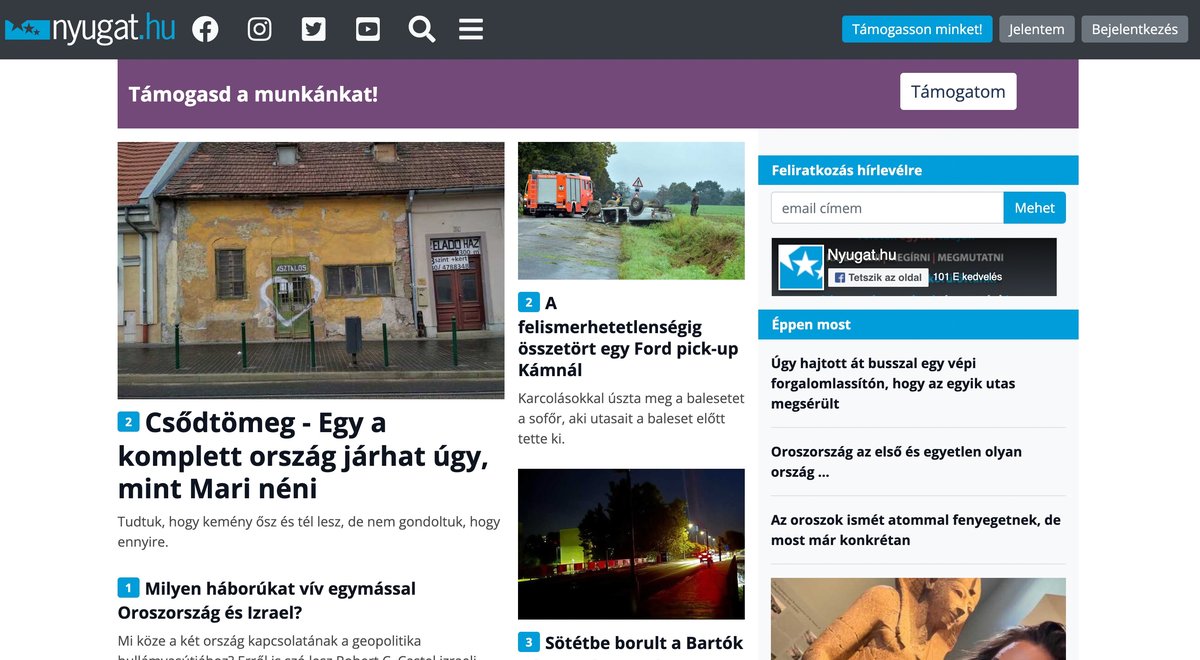 Founded in 1999, Nyugat.hu is one of the largest independent regional news sites in the Western Transdanubia part of Hungary. The organisation is a market leader in the region, with 54 million pageviews and 6.8 million unique users a year. Its readership increased during the Covid-19 pandemic and before the general elections in April 2022. It has more than 100,000 followers on Facebook.
As a non-profit organisation, it employs nine full-time journalists and seven freelancers, while 10-15 people serve as volunteers.
National media often picks up its information. According to the organisation, direct contact with its readers is significant, as it must fight for credibility daily.
"We are under pressure from the state, which makes it harder to work year after year, month after month. Imagine a room where the oxygen is being slowly but constantly sucked out. At first, the people hardly notice anything. Then, their mood changes, and they feel tired, and then they gasp for air. Finally, they suffocate. We are currently in the 'gasping for air' phase," journalist Antal Józing said before the Council of Europe's Committee on Current Affairs meeting in Strasbourg in June 2022.
"We have never backed a single political party. Still, it should be noted that Szombathely, where our site is located, is one of the few Hungarian cities with opposition leaders. Not because we supported them but because we gave local citizens a real choice. Information is power. And the lack of it, too," he added.
Most of Nyugat.hu's revenue comes from private donor organisations and foreign government grants. The media outlet relies heavily on local advertisements, provides content services for others, runs crowdfunding campaigns, and receives individual donations.
Last updated: January 2023