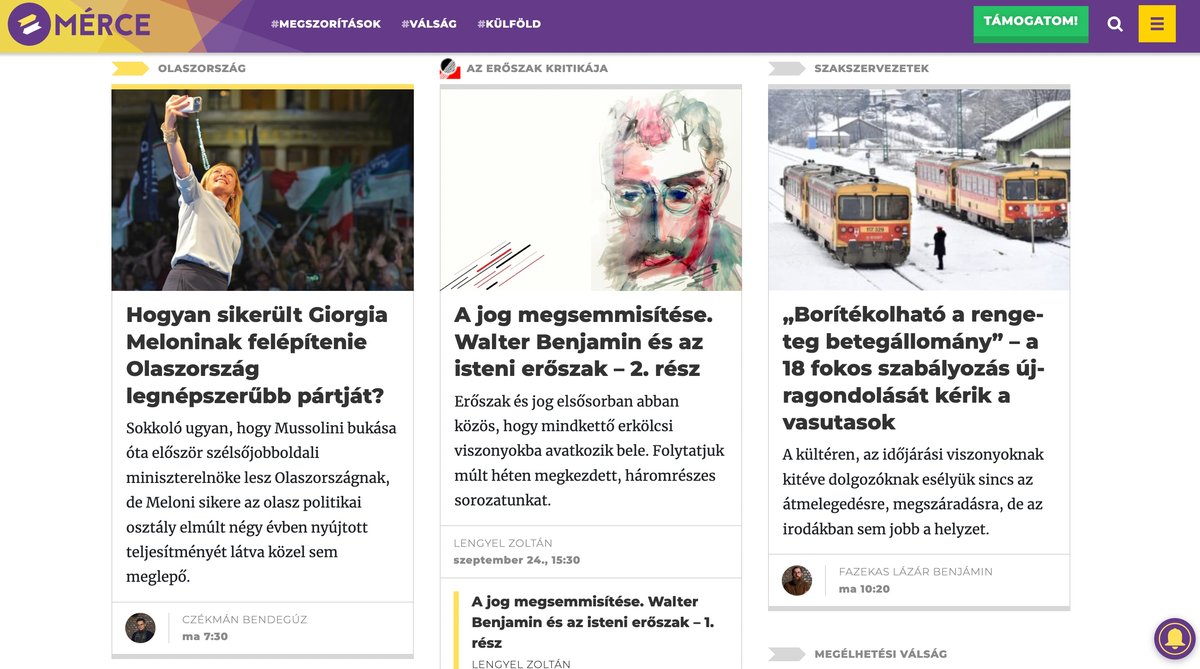 In April 2008, a new blog called Kettős Mérce (in English: Double Standard) launched on blog.hu, one of the biggest blog servers in Hungary. Nine years later, in 2017, the newsroom left blog.hu and created an independent news site, with 100% of its finances coming from its readers.
"We are not limited by anything; we only write what we know, believe, and think. We are not dictated from above, with no oligarch, advertiser, or politician above or behind our newsroom. We are accountable only to our readers," the organisation's website states.
Mérce focuses on politics and the public sphere, seeking to explain and contextualise political, economic, and social events. The organisation is known for by its opinion pieces and analysis, but the team also publishes breaking news and covers live events.
It condemns racism, social exclusion, and aggression, aiming to fight for social justice and equality while inviting its readers to make fun of extremism: "We stand up for the oppressed and discriminated against, and support communities and organisations fighting against social inequalities and those fighting for a fairer Hungary, whether they come from party politics or civil life."
Mérce has a relatively small newsroom, with eight full-time and nine part-time employees, but it also has a vast pool of volunteers (almost 200 people). It is a non-profit organisation, so its income comes from crowdfunding campaigns and grants from private donor organisations and foreign governments.
Mérce is strong on social media, especially on Facebook, with over 330,000 followers.
Last updated: January 2023