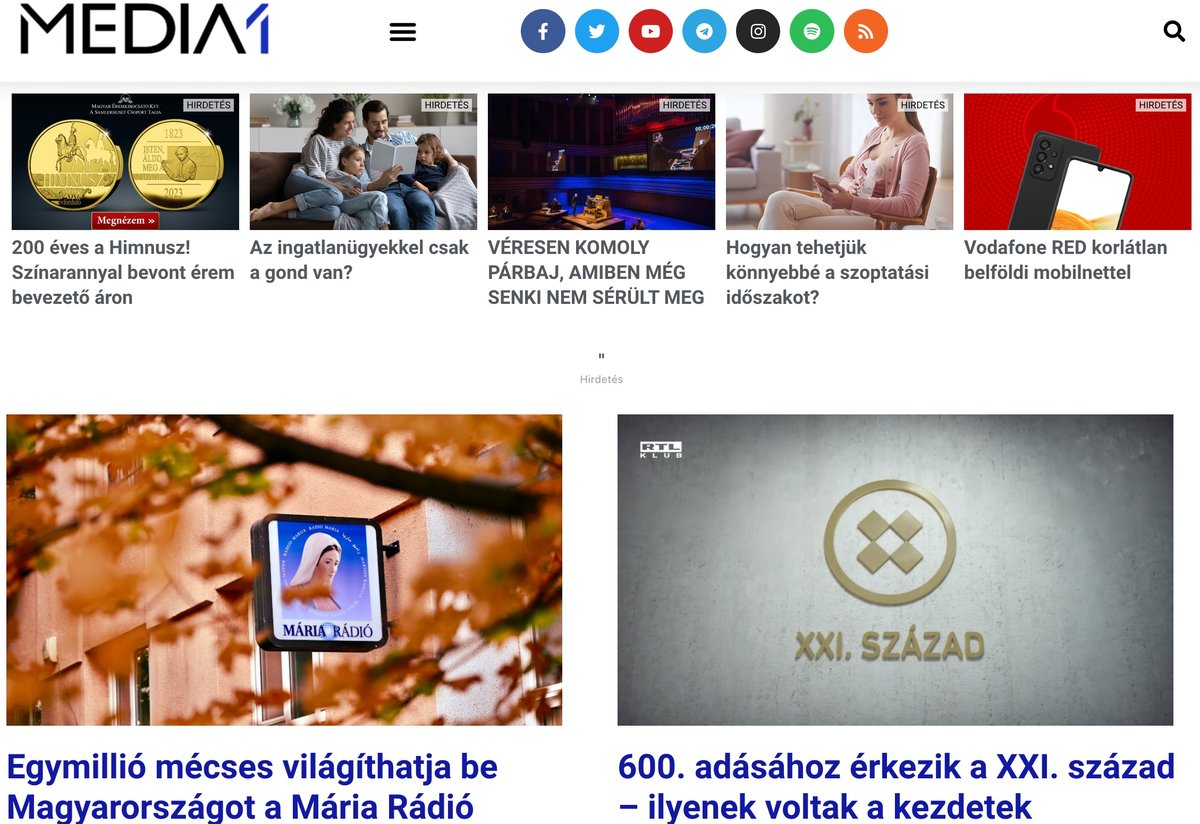 Média1 is an independent online magazine publishing news and information about the Hungarian and global media industry. It focuses on Hungarian radio, television channels, and online and print media. The goal is to provide an independent overview of the state of the media industry, track changes, and monitor new challenges in the industry.
Média1 was founded by its editor-in-chief Dániel Szalay, who provided the funds for the for-profit media company. Most of the for-profit company's income comes from advertising and event sponsorship, but it also receives individual donations.
According to Szalay, what the organisation does is a public service because independent media is restricted, and specific media-related issues are not covered.
"When, in the summer of 2018, I left 24.hu, I received many messages saying there was a need for the kind of news service I had been providing for the past few years. And not only professionals but the public were also interested," Szalay said.
Média1 became a reality in 2019; today, its small team comprises four full-time and two part-time employees, three volunteers, and two interns.
The organisation is also on social media platforms, including Instagram, Twitter, YouTube, and Facebook, where it has over 14,000 followers.
Média1's weekly podcast is available on various platforms and broadcasted by several local radio stations.
Last updated: January 2023