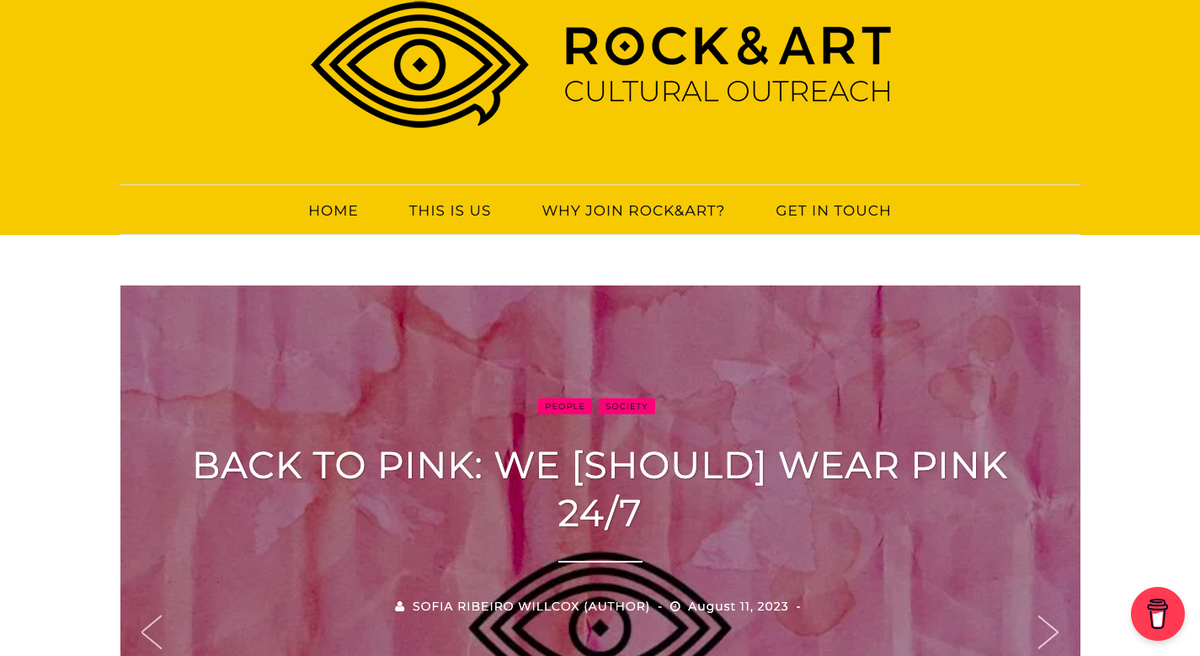 During the challenging year of 2020, amidst the global restrictions imposed by the Covid-19 pandemic, Rock & Art's CEO and founder Florencia Guzzanti found herself in her native Argentina. During this time, she was inspired to create a fresh and innovative cultural information source, after discussing the idea with some friends.
Returning to London, Guzzanti established Rock & Art, a digital media platform based on intersectional cultural journalism, offering a distinct perspective. "We analyse cultural content through the lens of diversity, putting feminism in the forefront," she explains.
Rock & Art's coverage is international, with collaborators from different regions (mainly in Europe). Pop culture and societal issues are discussed through essays, reviews, opinions and narrative and investigative journalism.
The website boasts a vibrant palette and a distinctive design, ensuring easy navigation through its array of categories. These include the Culture section, which provides diverse content covering current global cultural news, releases and thought-provoking discussions. The outlet's Critical Eye section offers deeper analysis and insight, such as this article on Judith Butler and the deconstruction of gender. In Daily Opinion, there are discussions on topics ranging from politics — for example government regulation of fracking — to dialogue about diversity and misrepresentation on our screens. HerStories focuses on the story of women who changed the world with their art and thoughts, such as Frida Kahlo. In the Music section, there are various articles covering a range of artists, topics and countries, such as the story of Brazilian singer Rita Lee, who passed away in May 2023.
Rock & Art is powered by a dedicated team of 52 volunteers. It has recently registered as a limited company, and its mission now revolves around establishing sustainability. This involves pursuing opportunities for grants and funds, implementing advertising strategies, and crafting revenue streams to support additional media endeavours, including podcasts, training and events.