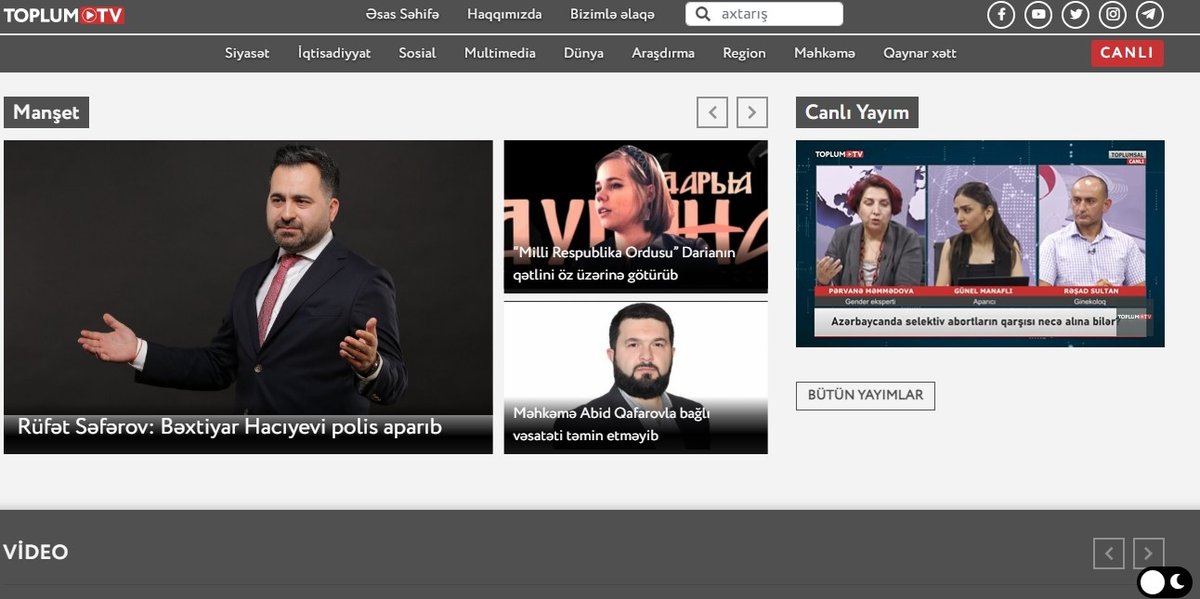 Toplum TV is a non-profit media organisation founded by the Institute for Democratic Initiatives (IDI) in Azerbaijan in 2016. The media outlet covers issues such as human rights, freedom of speech, and corruption that most local media organisations bypass.
Toplum TV operates only in the Azerbaijani language and highlights local issues; however, geopolitical and Caucasus matters are also covered.
It has a daily news programme, a political debate programme, a programme covering social topics, and another weekly programme covering cultural issues. On the website, written articles continue to have their space.
Initially, Toplum TV was a platform for young journalists trained by IDI, seeking to gain experience and provide the Azerbaijan audience with unbiased news. That's why IDI-trained journalists predominate in the newsroom today. In 2020, IDI expanded the platform's activity to include multimedia information.
Despite the difficult context of the local media environment, Toplum TV tries to operate effectively. There were many attempts to limit its activity by attacking the website and social media channels, and sometimes those attempts were partially successful. Each time, the platform and its social media channels survived. Today, Toplum TV has approximately 90,000 followers across social media.
Last updated: December 2022