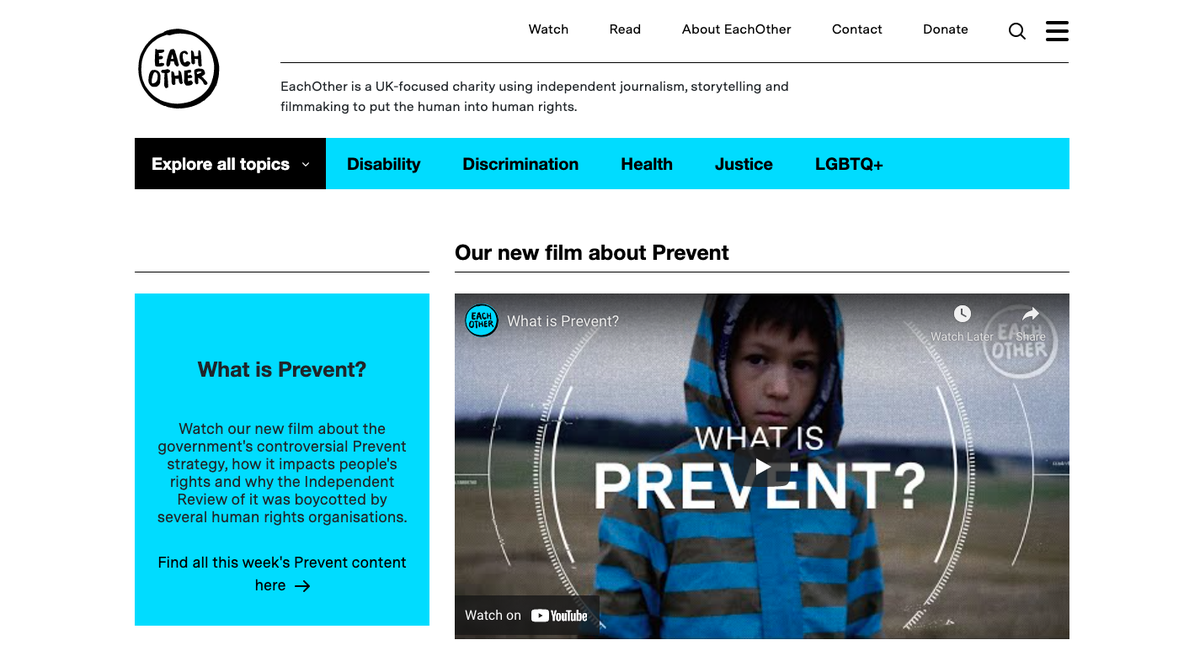 The UK's understanding and support for human rights are at the forefront of EachOther's digital coverage, which uses storytelling through written pieces, films, documentaries, animation, and graphics.
EachOther's information is grounded in the lived experience of ordinary people affected by human rights issues. In its content production, the organisation involves people to develop the stories rather than speak for and about them. The people are the voices of the EachOther platform.
The Inspired Source is a series of articles aiming to amplify underrepresented and marginalised voices in the UK. EachOther commissions opinion articles by young and marginalised aspiring journalists and writers examining human rights issues from their perspectives and communities. It also aims to challenge the disproportionately white and male predominance in the UK media industry.
EachOther is an independent journalism charity regulated by IMPRESS, producing content regularly for different charities and organisations, educating the public about human rights and the institutions that protect them in the UK.
Excluded is the first EachOther feature-length documentary about people's right to education, amplifying young people's voices on the issue of school exclusions. It was the winner of the best documentary at the London Rocks Film Festival (2021).
Last updated: February 2023