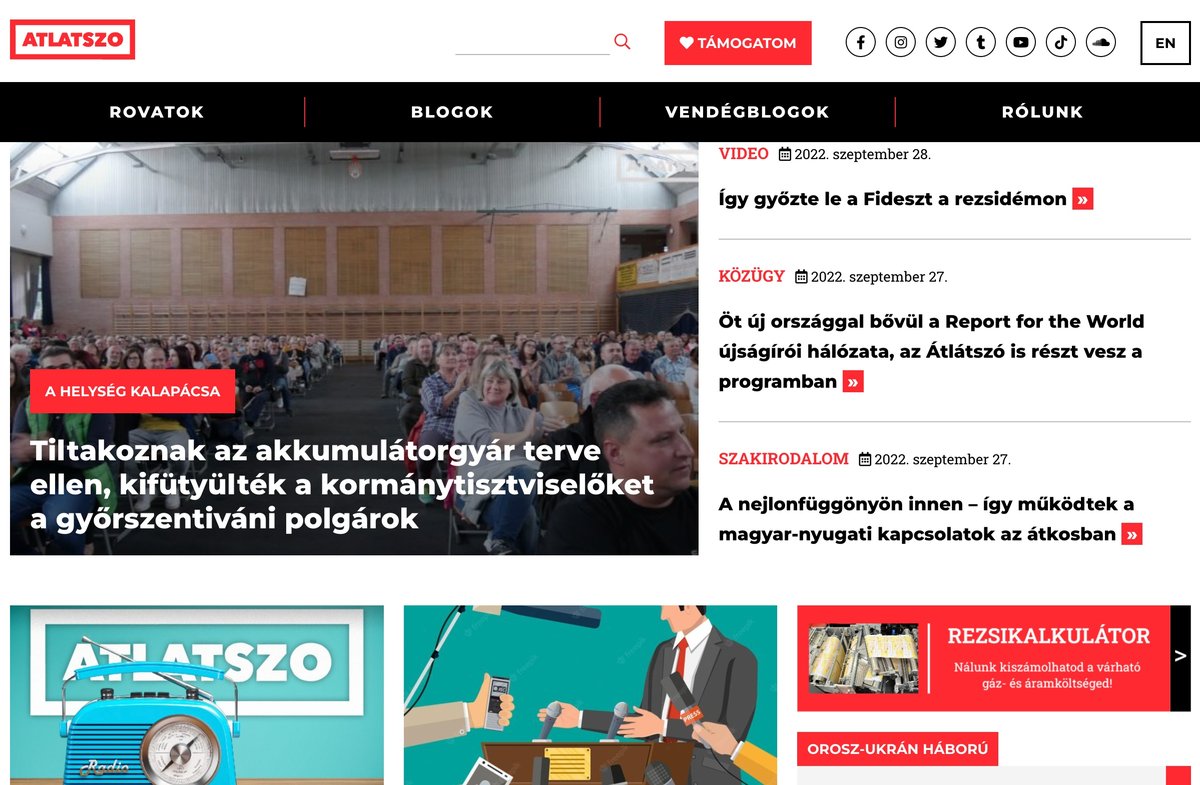 Atlatszo.hu is the first Hungarian investigative journalism watchdog and non-profit organisation promoting transparency, accountability, and freedom of information in the country. Established in 2011, atlatszo.hu (in English: transparent) produces investigative articles, accepts inputs from whistleblowers, fills freedom of information requests (FOI), and starts freedom of information lawsuits in cases where its requests are refused.
An English abstract accompanies the most relevant stories to make them accessible to a non-Hungarian audience.
Atlatszo.hu operates a Tor-based anonymous whistleblowing platform (Magyarleaks), a freedom of information request generator for the general public (Kimittud), and an independent blogging platform for other NGOs and independent media.
Nonpartisan and non-governmental sources finance Atlatszo.hu; it does not accept money from Hungarian state institutions, political parties, or affiliates. Individual donors - more than 5,000 private citizens - contribute significantly as well. The organisation often runs crowdfunding campaigns to get funding from its audience. It also receives microdonations and money from personal tax income.
In 2021, almost 50% of the budget came from people asking to donate 1% of their taxable income to a non-profit organisation. (The Hungarian population can ask to give 1% of the previous year's income tax to a non-profit organisation.) The rest came from international institutional donors and grants.
Atlatszo.hu cooperates with other NGOs and independent media in Hungary and internationally, and is a member of the Global Investigative Journalism Network (GIJN).
Last updated: January 2023