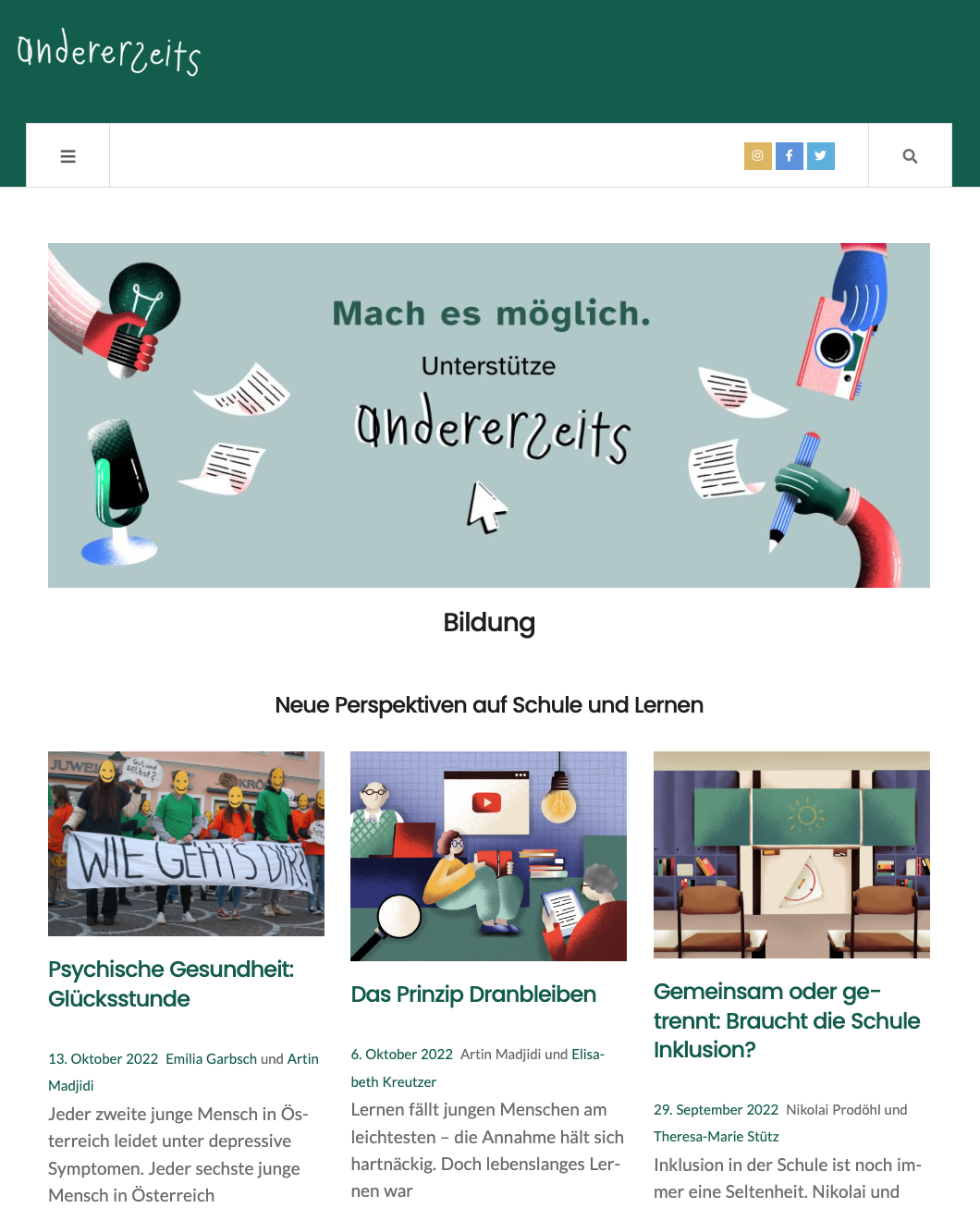 Andererseits (in English: On the Other Hand/Side) is the first Austrian media outlet where journalists with and without disabilities work together and offer more diverse perspectives on the world. The team aims to make all aspects of journalistic content production — from text to graphics, research to video production — as inclusive as possible.
For example, someone with a journalism or graphic design background works with someone who has never before had access to journalism practices. Depending on individual needs, the editors provide support throughout the research, writing, and production process. All journalists follow the editorial guidelines, which reflect the organisation's commitment to inclusion.
Katharina Brunner, Katharina Kropshofer, and Clara Porák founded the media outlet in 2020. However, until a successful crowdfunding campaign in 2022, all editors worked voluntarily. Since then, the media house Andererseit was established, publishing the magazine and the website which both have grown, professionalised and created the first paid positions.
Andererseit is committed to transparency and works closely with a nonprofit association also called Andererseits to promote inclusive journalism. Jointly, they offer journalism training. It is an independent organisation without affiliations to political parties or religious communities and has no major investors.
Today, most of its revenue comes from the community. Additional funds have been acquired through grants from foundations and corporate partnerships to cover remaining financial needs. In the future, Andererseits hopes to increase revenues through more audience support, public and philanthropic funding, and editorially independent sponsorships.
Last updated: December 2022