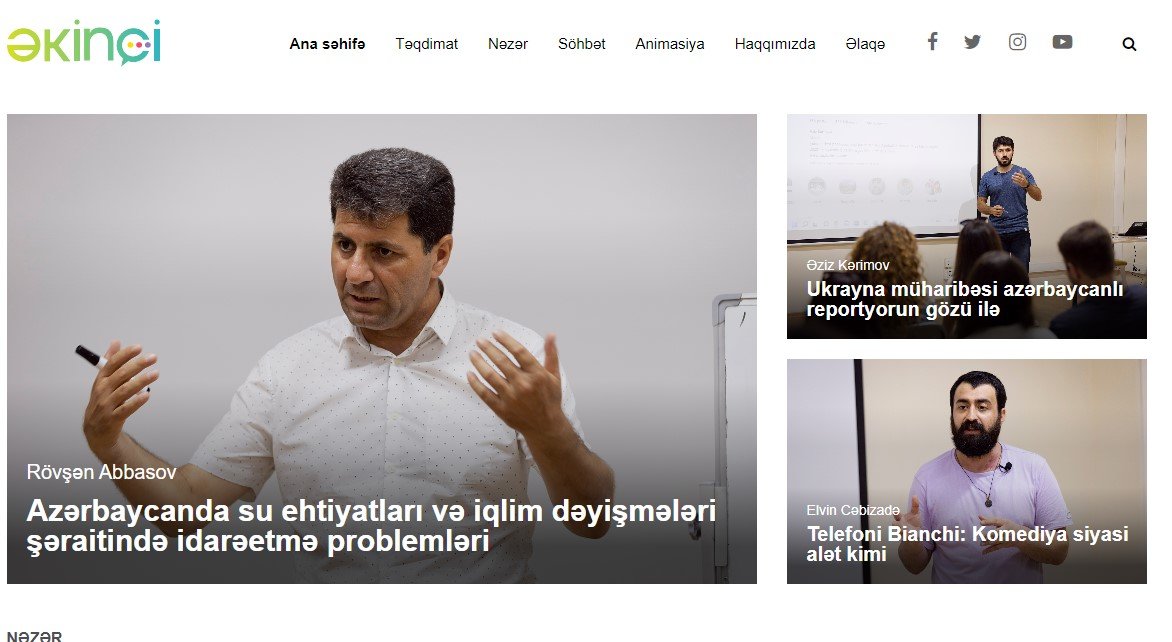 Akinchi is a non-profit media organisation founded in August 2017. It began broadcasting animations on politics, economics, and human rights, aiming to educate youth on freedom of speech, democracy, and human rights. In August 2019, the team behind the project added approximately 160 videos, primarily lectures and interviews.
It focuses on researching and explaining in-depth issues, events, and stories on human rights, democracy, politics, media, culture, art, science, and ecology to a young audience looking to learn and get information from reliable sources. Therefore, this approach requires more preparation and research so speakers can dive into details.
The head of the platform, Vugar Salamli, says that working with these methods in Azerbaijan is challenging because sometimes professional work appears less entertaining. However, the platform does not aim to become a classic media resource or target a general audience.
Akinchi is also an archive; followers can use the analyses and research years later. According to Salamli, two-thirds of monthly views come from old videos, suggesting that people conducting research are finding Akinchi. Some researchers refer to Akinchi's videos when writing studies, which is one of the platform's successes.
Starting in January 2021, the videos also have English subtitles, allowing foreign researchers interested in Azerbaijani issues to benefit from Akinchi's information.
The platform's information spreads through its social media channels. Although the media outlet has a website, most of its views come from YouTube, and these videos are shared on other social media channels.
Akinchi finances its activities through donors and crowdfunding.
Last updated: December 2022