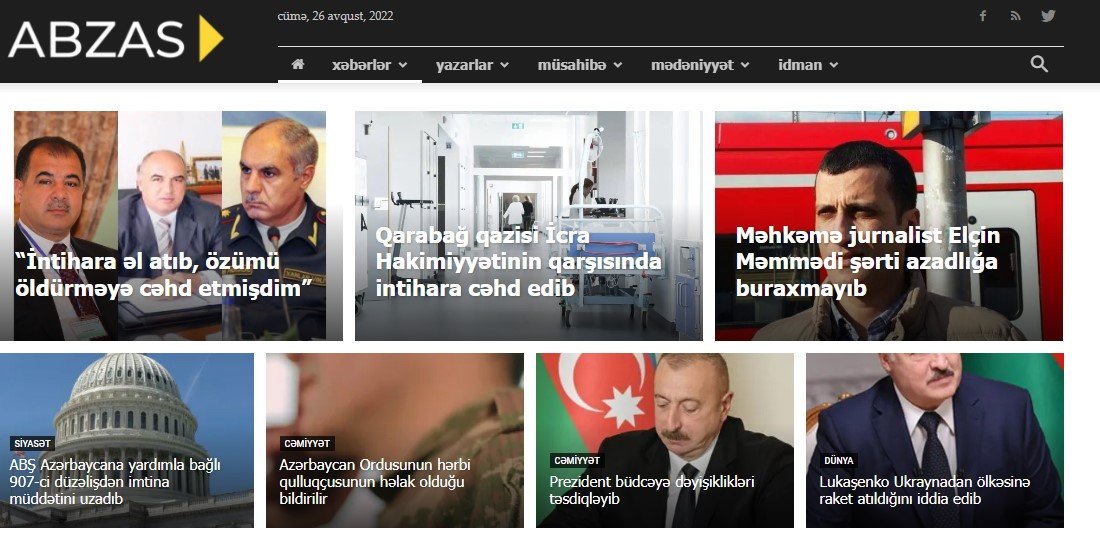 AbzasMedia is a non-profit independent media outlet operating in Azerbaijan. It was founded after some media were disabled following Azerbaijan's attacks on civil society in 2014. A group of civil society representatives launched the new media outlet in 2016, aiming to be an alternative source of information for a young audience, and to publish human rights, corruption cases, and social affairs stories in Azerbaijan.
Shortly after launching, AbzasMedia published articles about several corruption cases in government institutions, including the violations in Azerbaijan's State Oil Company and the personal business of the president's family. Following the publication of the articles, the website was repeatedly cyber-attacked.
In April 2017, AbzasMedia's web domain (.net) was blocked. In October 2017, its co-founder Ulvi Hasanli was sent to military service, weakening the media organisation. Once Hasanli returned to civilian life in 2018, he discovered that the media outlet operated only through proxy links, and its audience had decreased by 10 times. AbzasMedia switched to a new web domain (.org).
AbzasMedia is currently accessible through www.abzas.org; however, the www.abzas.net domain is still banned in the country.
The media outlet publishes only in Azerbaijani and only covers the Azerbaijani audience. However, Hasanli hopes to expand the organisation's activities in the coming years, including the launch of an English version of the site.
Furthermore, he aims to start a donation system and earn revenue from social media ads, increasing the organisation's financial capabilities.
Last updated: December 2022