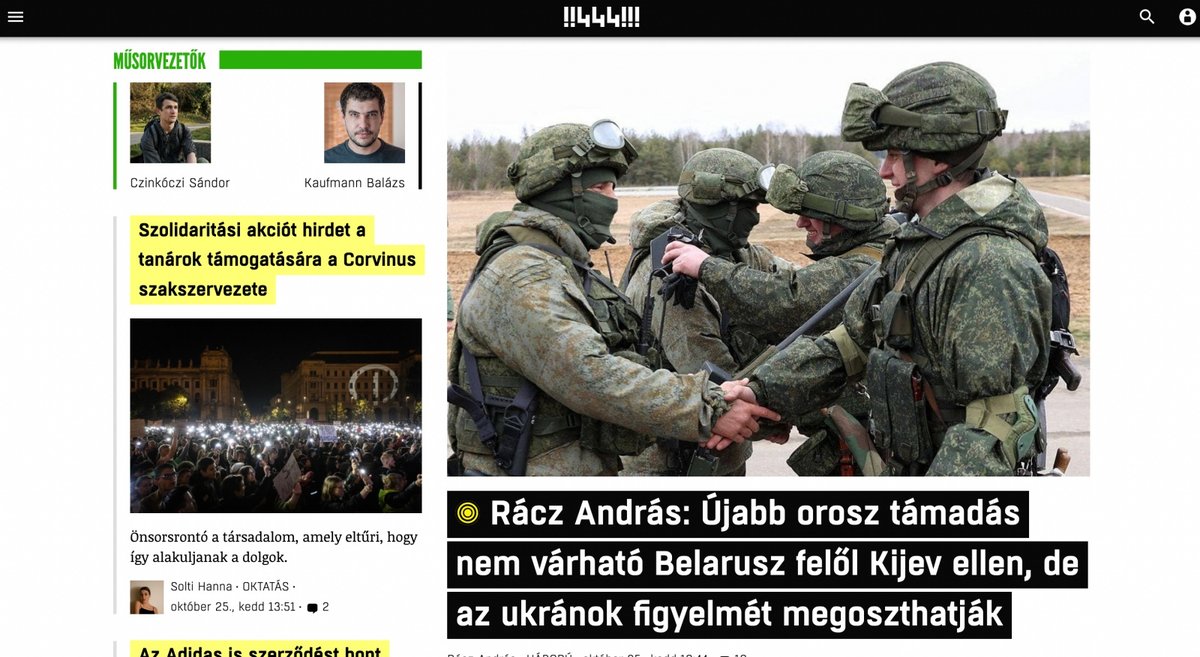 444.hu was established in 2013 by journalists leaving the independent digital site Index.hu. The media outlet quickly became popular, known for its distinctive gonzo-style journalism and unique design.
"444.hu started as a lifeboat project to save the ethos and some journalists of the original Index.hu," said editor-in-chief Péter Uj. "We started this project with the idea that we would do it as long as we somehow had the company's majority in our hands (...) We do not want to see it dismantled, taken away, outsourced, or sold. We will do this as long as we own this company".
The ever-growing pressure of the Hungarian government on independent media and the advertising market meant that 444.hu had to find other sources of income to progress. For example, the organisation received grants and investments from the Media Development Investment Fund, philanthropic organisations, and other sources.
Most Hungarian news sites do not allow comments, so this became an essential community-building feature until 2016, when the organisation decided to limit it by introducing pre-moderation. A further restriction was implemented in 2019. Full-scale commenting for subscribers returned with the introduction of the paywall system in August 2021.
The site is also known for its podcasts, long reads, and videos about significant social trends and issues, from the sexual abuse of kids to parking scandals in the capital.
In January 2022, 444.hu started Lakmusz, a fact-checking site, part of the Hungarian Digital Media Observatory, with financial support from the European Commission. The organisation also run several blogs and Qubit, a site about science, tech, and the economy.
The information in this media profile was collected through desk research. Last updated: January 2023